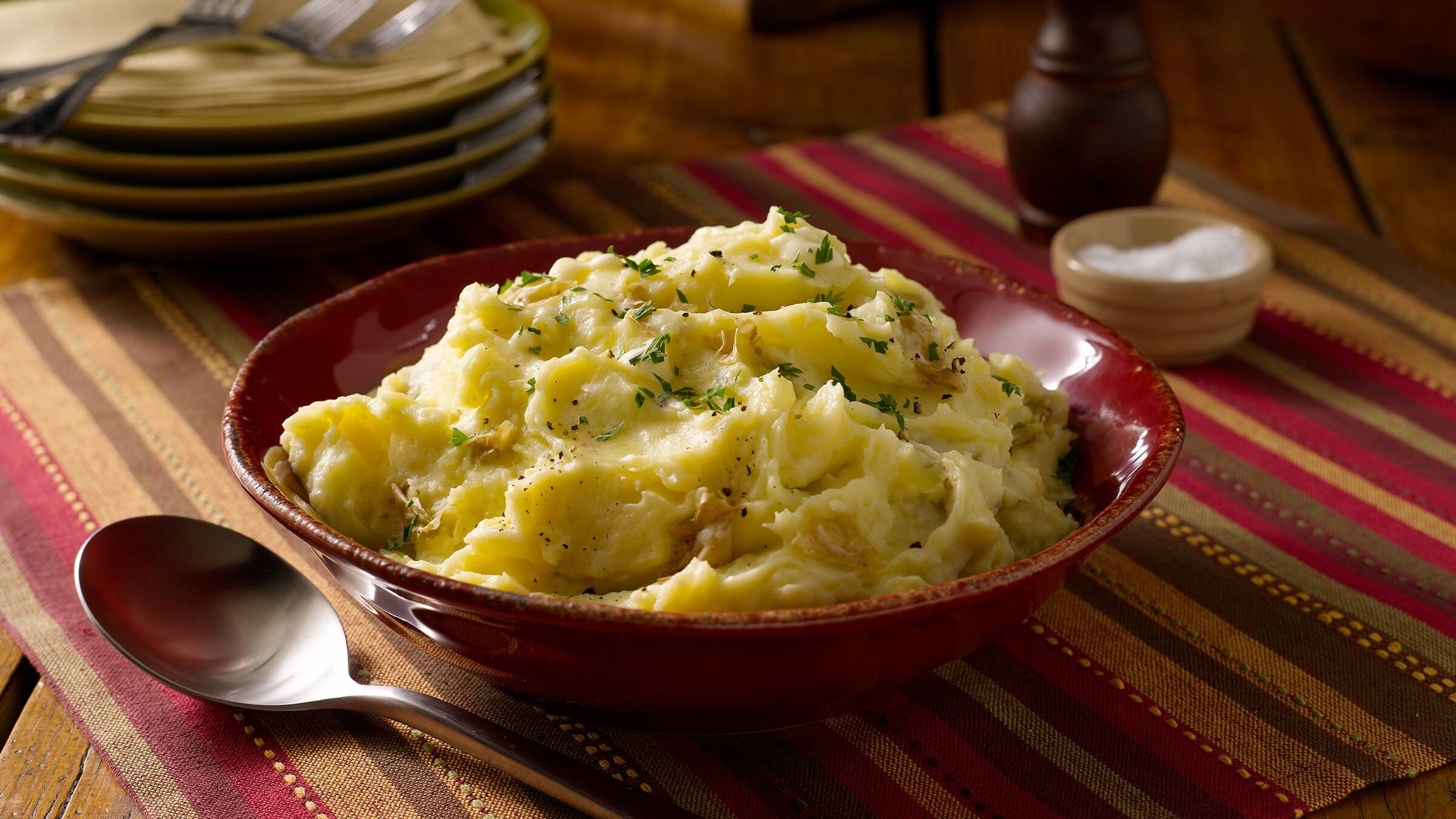 Mashed Potatoes for Racecar Fans
A Dale Earnhardt Jr. Family Favorite
NUTRITIONAL FACTS
Servings6
Value
| Amount Per Serving | Value |
| --- | --- |
| Energy (kcal) | 170.0 |
| Total Carbohydrates (g) | 25.0 g |
| Fibre (g) | 3.0 g |
| Sodium (mg) | 135.0 mg |
| Fat (g) | 6.0 g |
| Saturated Fat (g) | 1.5 g |
| Trans Fat (g) | 0.0 g |
| Cholesterol (mg) | 5.0 mg |
| Iron (mg) | 6.0 % |
| Vitamin A | 4.0 % |
| Vitamin B12 | |
| Vitamin C | 20.0 % |
| Calcium (mg) | 4.0 % |
| Sugar (g) | 3.0 g |
| Protein (g) | 3.0 g |
6 People

Servings

10 Mins

Prep Time

15 Mins

Cooking Time

25 Mins

Ready In
6 medium potatoes, (about 2 lbs.)
1/3 cup 2% milk
2 Tbsp. Hellmann's® or Best Foods® Real Mayonnaise
2 Tbsp. margarine
1/4 tsp. garlic salt
Cover potatoes with water in 4-quart saucepot; bring to a boil over high heat. Reduce heat to low and simmer 10 minutes or until potatoes are tender; drain and mash.

Stir in remaining ingredients until creamy. (Additional milk may be added for desired consistency). Season, if desired, with salt and black pepper.
Also terrific with Hellmann's or Best Foods Light Mayonnaise. 
More Recipes You'll Love
Explore our range of delicious, quick and easy recipes!