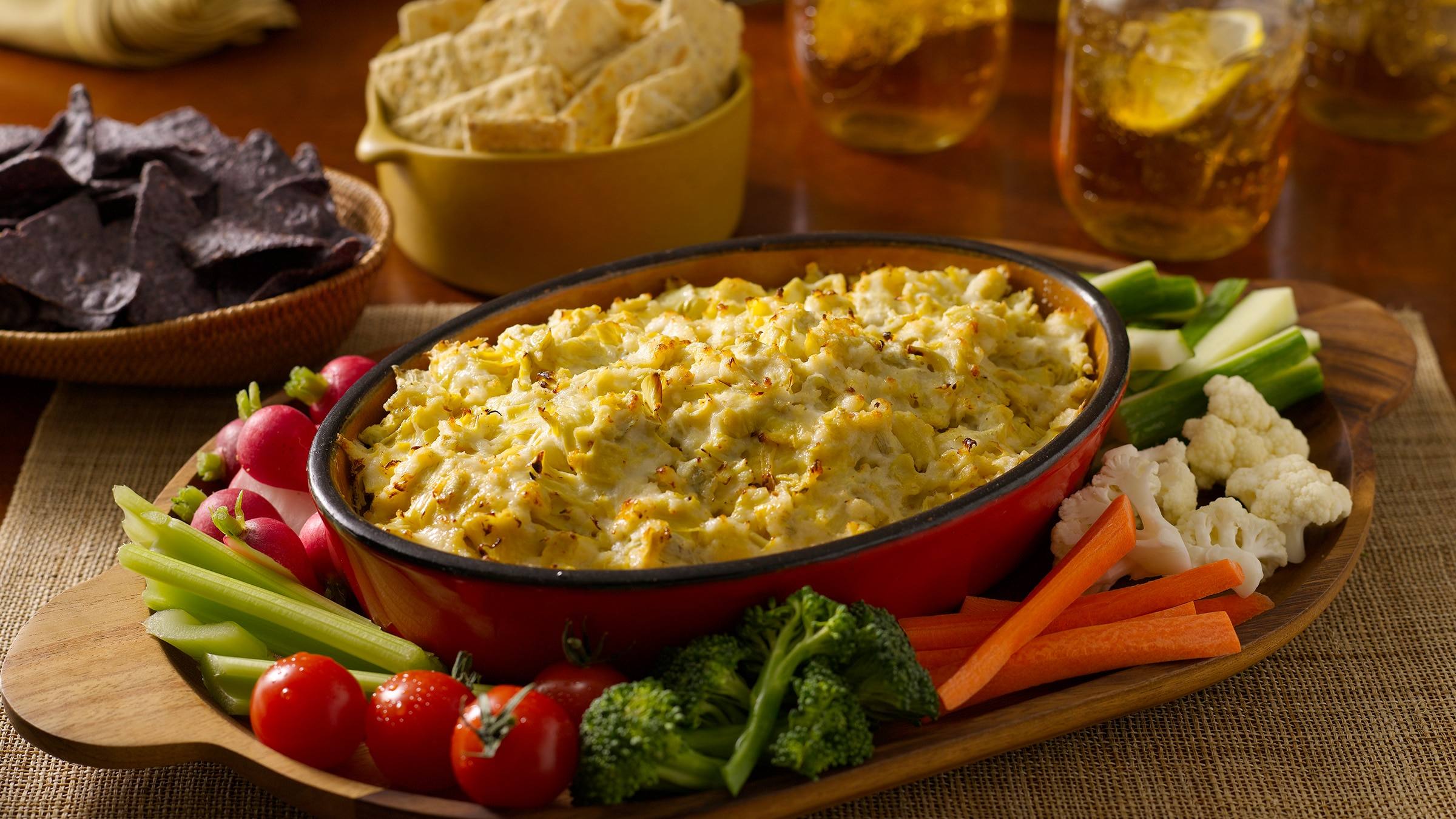 Start Your Appetite Artichoke Dip
A Dale Earnhardt Jr. Family Favorite
NUTRITIONAL FACTS
Servings24
Value
| Amount Per Serving | Value |
| --- | --- |
| Energy (kcal) | 100.0 |
| Total Carbohydrates (g) | 2.0 g |
| Fibre (g) | 0.0 g |
| Sodium (mg) | 200.0 mg |
| Fat (g) | 9.0 g |
| Saturated Fat (g) | 2.0 g |
| Trans Fat (g) | 0.0 g |
| Cholesterol (mg) | 10.0 mg |
| Iron (mg) | 2.0 % |
| Vitamin A | 2.0 % |
| Vitamin B12 | |
| Vitamin C | 2.0 % |
| Calcium (mg) | 4.0 % |
| Sugar (g) | 0.0 g |
| Protein (g) | 2.0 g |
24 People

Servings

5 Mins

Prep Time

20 Mins

Cooking Time

25 Mins

Ready In
2 cans (14 oz. ea.) artichoke hearts, drained and chopped
1 cup Hellmann's® or Best Foods® Light Mayonnaise
1 cup grated Parmesan cheese
1 package (3 oz.) cream cheese, softened
1/4 tsp. garlic powder
Preheat oven to 350°.

Combine all ingredients in 8-inch baking dish. Bake uncovered 20 minutes or until heated through. Serve with wheat crackers or your favorite dippers.
Also terrific with Hellmann's® or Best Foods® Real, Canola Cholesterol Free Mayonnaise or Low Fat Mayonnaise Dressing. 
More Recipes You'll Love
Explore our range of delicious, quick and easy recipes!